Welcome to Thailand Hotel Hub
Be part of the community and join us today!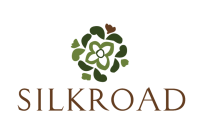 Silkroad Design Co., Ltd.
Information
Supplier Business

Silkroad Design is known for innovative ideas, premium high quality hand-picked and custom made products, dedicated-trustworthy
and professional services for the hospitality industry.

We design, source, and distribute a wide range of creative and high quality items including luxury amenities, finest table linens,
ambiance lighting and more, to a specific group of
high end Spas, Bars & Restaurants, Boutique Hotels, Luxury Villas,
and 3-5 stars Hotels & Resorts worldwide.

With our expertise and years of experience in the hospitality sector including our creative and high quality products, we are happy to provide our professional and exceptional services and solutions to increase our customer satisfaction and help discerning hoteliers carve
the very best guest experiences.

Our products ranges from glassFORever - Unbreakable Drinking Glassware (Denmark), Lumea - Table Lamps and Rechargeable LED Tealights (Hong Kong), to Winitex - the finest table linen and napkin (Malaysia), and more.

Let's our professional team be your assistance.
Silkroad Design are at your service.

บ.ซิลค์โรด ดีไซน์ จำกัด เป็นทั้งผู้ผลิตและตัวแทนจำหน่ายสินค้าแบรนด์ สำหรับใช้ในโรงแรม ร้านอาหาร บาร์ ห้องจัดเลี้ยง รวมถึง custom made orders สำหรับลูกค้าที่ต้องการให้ออกแบบหรือดีไซน์สินค้าแบบมีโลโก้แบรนด์เป็นของตัวเอง

1213/315

ทาว์นอินทาว์น

ลาดพร้าว 94

พลับพลา

เขต วังทองหลาง

กรุงเทพมหานคร

10310

Thailand

0882273614

silkroaddesign.com

0105543103408

Winitex, Lumea, Glassforever

ขึ้นอยู่กับจำนวนขั้นต่ำของแต่ละรายการ

มัดจำ 50%

จัดส่งฟรีกทม.
Recent Activities